Learn how to download Facebook videos
Check this tutorial video on how to download Facebook videos
Third-Party Website
Open any third-party website like fdown.net, snapsave.app, fdownloader.net
You can even find more such website by simply searching on Internet for "Download facebook video"
Copy the Facebook URL of desired video
Paste URL and click Download

Close any ads which appear
Click Download in HD Quality button

Note: Ensure the URL is for the individual post and not the brand page
Using the Inspect Window
Learn more here.
Right-click on the individual post page of the Facebook video and select Inspect

Toggle the mobile view setting to the desired device

Refresh the page

Press play on the video

Press "ctrl f" or (command f for mac) and type in "<video"

Copy the link and paste it into your browser
Right click on the video and press "Save" to save the video to your device
Tip: The keyboard shortcut F12 also opens the Inspect element
Inspect Element (HD Video)
Learn more here.
Note: Only use this method for small video files
Requirements: a VPN may be required for geo-tagged posts, and logging in to Facebook may be required.
Procedure:
Right click on the video and select View page source

Use Ctrl+F on Windows and Command+F on Mac to search for quality_hd
Copy the link next to playable_url_quality_hd with Ctrl+C on Windows and Command+C on Mac
Paste the link into the browser. Use Ctrl+V for Windows and Command+V for Mac
Remove the 5 backslashes (\) from the beginning of the link
Press Enter to visit the link
Download the video from the three dots menu icon or right-click and select Save video as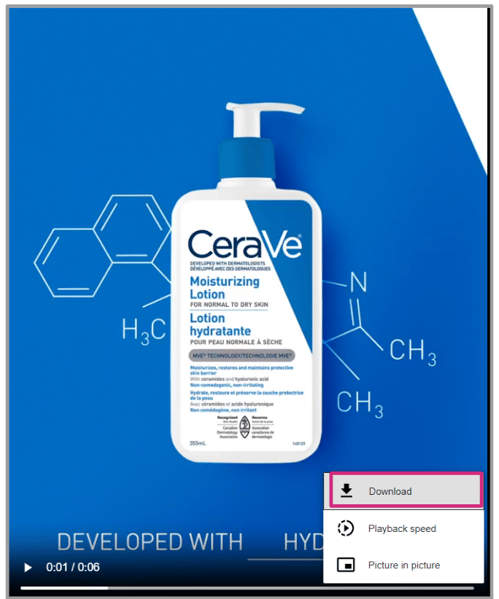 Warning: The link will not work unless the backslashes are correctly removed
Note: Make sure to exclude the quotation marks when copying links
Learn how to Download Photos and Videos from X (formerly Twitter), Instagram, TikTok, LinkedIn, Youtube, and Pinterest.
Still facing an issue in downloading your Facebook videos? Send us your request to support@createwithnova.com